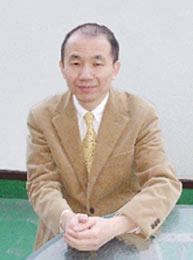 Yamaguchi-Shi, Japan location:
ソフトウェアエンジニアは、必要に応じ . に堪能でなければなりません日本語と英語 . 場所:山口市、山口県 、までお電話 +815058062888
Charities we've supported:
Leprosy Camp (China & Nepal)
Canadian Heart & Stroke

Züpera∙Matsumoto is a Japanese / Hong Kong Joint-Venture company, with R&D facility& workshop located in Yamaguchi-Shi, Japan, admin in Hong Kong, aluminum extrusion metalwork and core assembly / testing facility workshop located in Jiangmen; engineering & after-sales support office is located in Ontario, Canada.
Since 1999, Züpera∙Matsumoto specialises in aluminum extrusion and metalwork manufacturing. Since the beginning, we have focused on custom aluminum component manufacturing and value added productions of metal-industrial kiosk keyboards / ATM keypads for customers in many countries. Expertise combined with a youthful enthusiasm for the research of new technologies and advanced solutions is the mainstay of our company's success and growth.

RoHs Metal – Electronic Compliance Statement
As part of our commitment to the environment, Züpera Matsumoto products are compliant with the European Union Directive on the Restriction of the use of certain Hazardous Substances (RoHS) in electrical and electronic equipment placed on the European Community market which limits the use of: Lead , Mercury , Cadmium ,Hexavalent chromium , Polybrominated biphenyls , Polybrominated diphenyl

Our Misson
– Our company mission is to support our valued customers with dignity, with treatment in which we'd also appreciate. The 'golden rule.' 
– To best serve our customers without compromising and ensuring our status as an honourable company in the cutting tool industry; constantly promote, develop, and improve our products and processing with a daily emphasis on supporting partnership – business relations with valued customers.
Our Values
– To maintain our long-standing tradition of loyalty and integrity to both our customers and our employees; to create and nurture a healthy, respectful work environment.